Magnetic Separator is used to separate magnetite,hematite,limonite,pyrrhotite,ilmenite smaller than 3 mm in wet way.It is also used to separate iron in coal,nonmetallic ore,construction industry,etc.We can provide magnetic separators of forward flow,semi counter flow and counter flow types according to customers' request.
/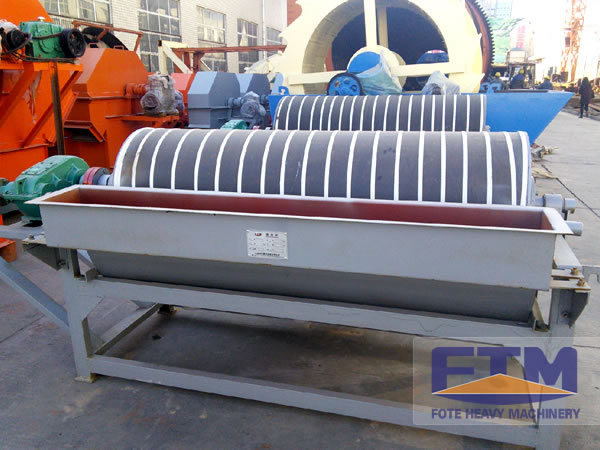 Working Principle of Ctb Series Magnetic Separation Plant/Hematite Ore Magnetic Separating Plant
It mainly consists of magnetic , drum, separation trough, gearing, and feeding , discharging ,and overflowing device.According to the different specific susceptibility, it makes use of magnetic force to separating the various minerals. When the pulp ores enter into separation area, the strong magnetic minerals will be absorbed on the surface of the drum under the force of the magnetic fields, and then be leaded into the Concentrates mouth along the rotary of the drum. As been away of the magnetic system, it will be discharged into concentrated trunk by the water, At the same time, the matrix and the weak magnetic minerals will inflow the tailings discharging mouth against the rotation direction of the cylinder, under the flow of the pulp ore in the tank.
/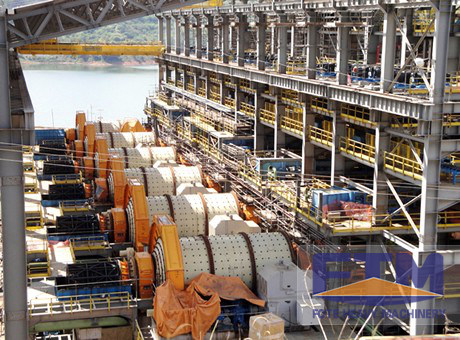 Henan Fote Heavy Machinery Co., Ltd. is a professional manufacturer of complete mineral beneficiation equipments, Briquette equipments, coal preparation equipments, ball press equipments, products widely used in mineral processing, metallurgy, building materials, chemicals, electricity, petroleum, coal, transportation, fertilizer , gas industry etc.If you are interested in our product and need more detailed information,just contact us.
Contact Information
Email: info@sinoftm.com
Website:http://www.foteinfo.com/news/30.html
Address: High and New Industrial Zone, Kexue Revenue, High and New Technology Industrial Development Zone, Zhengzhou, China
Tel: 86-371-69606666 Fax: 86-371-67825066 Mobile: 15515085868 Country: China (Mainland)