/
TRICONEX
​

New and Original in stock

1. lower your support costs

2. Provide on-going availability of

automation replacement parts

/
Contact : Emily Luo

QQ: 3500885900
Tel No.:+86 18050035546
Skype:+86 18050035546
Wechat:+86 18050035546
WhatsApp:+86 18050035546

Email : sales3@nseauto.com

Huge Technology Automation Co., Ltd

Quantity available: 1

Lead time: 1-3 working days.

Warranty: 12 months.

Terms of payment:T/T

/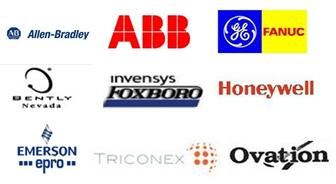 Website:https://www.htechplc.com
Courier partners : DHL, UPS, TNT, FedEx and EMS.

/
Best Quality Assurance:
1. We promise all of goods
we supplied is 100% new and original
2.One year warrant GUARANTEE OF QUALITY
(After Our Delivery Date).
We have large of inventory for our company\'s advantage products.

All of kinds of DCS,PLC parts:

Rockwell Allen-Bradley: SLC500/1747/1746
MicroLogix/1761/1763/1762/1766/1764
CompactLogix/1769/1768
Logix5000/1756/1789/1794/1760/1788,PLC-5/1771/1785 and so on.

Inviteys Foxboro: I / A Series system, FBM (input / output modules)
sequential control, ladder logic control, accident recall processing,
digital-to-analog conversion, input / output signal processing,
data communication and processing.



100% new and original.
/
/
/
/
/
Other items :
Triconex 7400061-810
Triconex 3000510-180
Triconex 2658 74000110-010
Triconex 2551 7400056-110
Triconex 2652-9 7400058-390
Triconex 3636T
Triconex 3700A