Rice husk also called rice hull or rice chaff. Once milled, rice husk is obtained with a very low bulk density. Rice husk pellet is round and pelleted form of rice husk with high density, customized size and stable calorific value. As a source of alternative energy over the usual non-renewable fossil fuels, rice husk pellets have been gaining a lot of interest all over the world. Rice husk is the major by-product of the rice milling and most of them from the milling is either burnt or dumped as waste in open fields and a small amount is used as fuel for boilers and so on. In these situation, rice husk can not be burned efficiently and also result in air pollution. To process the rice husk into biomass pellets by rice husk pellet maker price/rice hull pellet mill manufacturer will be a wise choice to maximize its value. With rice husk pellet mill, you can turn the useless rice husk to one kind of energy resource, even money by yourself.
/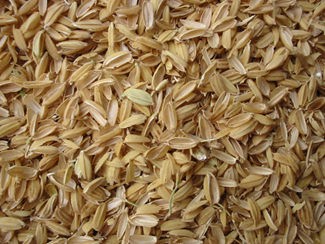 /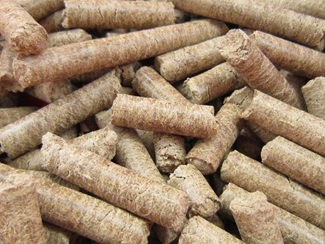 Rice husk pellet maker price/rice hull pellet mill manufacturer is a new developed machine for small scale pellet production, which is innovated from flat die pellet mill. It is specially designed for pelletizing rice husk, rice hull into fine and high quality pellets. With different hole sizes, rice husk pellets of different diameters can be achieved. Customized pellet die is also available. You can purchase our rice husk pellet mill according to your practical needs or tell us your requests so that we can offer you detailed machine information and reasonable suggestion . For making rice husk pellets for stove heating, cooking or animal bedding, a flat die pellet mill is enough, the capacity of a flat die rice husk pellet mill ranges from 50-500kg.h. The installation and maintenance of flat die pellet mill very simple, detailed manual is sent to you together with machine.
/

How to Make Pellets with Rice Husk Pellet Maker Price/Rice Hull Pellet Mill Manufacturer?
1. Crushing. Crush the rice husk into powder by a hammer mill. Note: the moisture content of rice husks is low, so they are easier to be pressed into pellets. Dryer is not necessary for rice husk pellet production in the common situation.
2. Pelletizing. As rice husk material is light and soft, for large pellet production a ring die rice husk pellet machine with a imperative feeder is recommended. However, for small scale production or homemade, flat die rice husk pelletizer is the most economical equipment which owns high production efficiency to meet your demands.
3. Cooling. The pellets come out of the mill in high temperature and soft. A cooler is used to bring the temperature down and harden the pellets. In small scale production, you can spread pellets out and allow them to cool and dry naturally.
4. Packing. The ultimate process is packing and pellet storage, you can store pellets in a silo or pack them into bags.
Contact Infomation
Email: info@sinoftm.com
Website: http://www.foteinfo.com/rice-husk-pellet-mill-93.html
Address: High and New Industrial Zone, Kexue Revenue, High and New Technology Industrial Development Zone, Zhengzhou, China
Tel: 86-371-69606666 Fax: 86-371-67825066 Mobile: 13525496401 Country: China (Mainland)