As the development of pellet mills and the diversity of raw materials, people's need to rice husk pellet mill keeps rising, especially for farmers. As one kind of the most common agricultural waste, rice husk now can be made into biomass pellets for alternative usages. Meanwhile the rice husk as raw material is easier in the pelletizing process and the pelletizing rate is better. Rice husk pellets can bring both economic and social benefits for farmers.
Biomass pellets made from rice husk are efficient to be burn. It can discharge as high calorific value as traditional fuels. Besides, as this fuel produces little smoke and less ash than other fuels, it is much cleaner to applying rice husk pellets to heat or cook, so that more labor will be saved.
/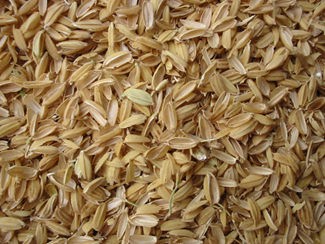 /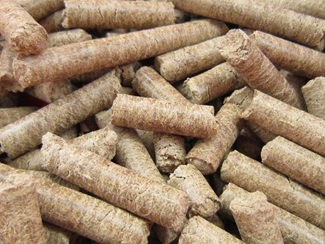 Raw material of rice husk pellet mill manufactuer/rick husk pellet mill price has wide adaptability, it is applicable to the compound fertilizer material, medicine, chemical industry, food and all kinds of raw material granulation, the product grain rate is high. It can produce all kinds of concentration, a variety of types (including organic fertilizer, chemical fertilizer, biological fertilizer, magnetic fertilizer and so on) compound fertilizer. Especially rare earth, potash, ammonium bicarbonate series compound fertilizer granulation, fill a blank in China and has reached the leading domestic level. It enables you to move it freely to places where is convenient to pelletize, rather than collect rice husk to a certain place. There is little effort you have to make—the automatic operation simplifies procedures that to operate a common pellet mill should have. With proper size and moisture the rice husk has, you just need put them into the machine, and it will discharge a lot of rice husk pellets.
/

Rice husk pellet mill manufacturer/rice husk pellet mill price is a newly machinery developed by Henan Fote Heavy Machinery Co., Ltd. according to different research from many farmers. It is innovated from flat die pellet mill. For rice husk pellet making machine, press roller and flat die are the most key components. However there are two style for machines: one is that roller rotates while the die keeps stationary; the other is that the flat die rotates while roller keep stationary. No matter which style is, the rotation will produce a great force in order to compress the rice husk into flat die holes. Finally, the rice husk pellets will be shaped and cut into uniform size. You can purchase our rice husk pellet mill according to your pratical needs or you can send e-mail to consult more information or ring us. We will try our best to solve your puzzled problems.
Contact Infomation
Email: info@sinoftm.com
Website: http://www.foteinfo.com/rice-husk-pellet-mill-93.html
Address: High and New Industrial Zone, Kexue Revenue, High and New Technology Industrial Development Zone, Zhengzhou, China
Tel: 86-371-69606666 Fax: 86-371-67825066 Mobile: 13525496401 Country: China (Mainland)