Advantages of Straw Pellets as Fuel
Rice straw pellets are featured by low flash point, high calorific value, low moisture content, long burning time. Compared with original straw, the final pellet fuel is one thirtieth in volume and the density is increased greatly, which makes the straw pellets easy to be transported and stored for a longer time.
/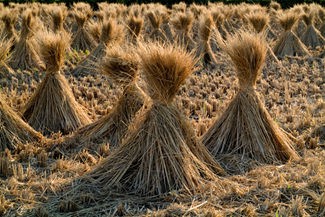 /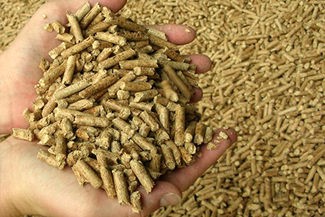 Besides, no additives are added when pelletizing. Therefore, zero carbon dioxide and sulfur dioxide emission when burning the straw pellets. The ash from burning the pellets can be used as the mineral fertilizer for plant growth. The raw materials for straw pellets are abundant in nature. In addition to the straw, other materials such as halm, leaf, corn bran and sawdust can also be used as raw materials. Compared to wood pellets, the cost of straw pellets is substantially cheaper. Straw pellets are also the ideal choice for animal bedding and animal feeding.
Efficient rice straw pellet machine/rice straw pellet mill supplier is a kind most widespread machine in China and abroad. Its special design is professional for making biomass pellets. It has many advantages than flat die pellet mill, such as less wear and tear, more energy efficiency, steady performance etc. It also popular used in the light industry and large pellet plant. This machine is suitable for making not only wood sawdust but also other biomass materials into pellets, such as rice and wheat straw, corn stalk, rice bran and so on.
/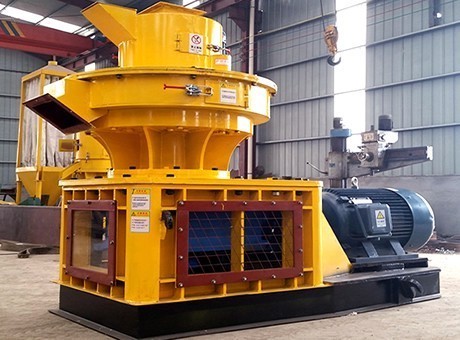 Efficient rice straw pellet machine/rice straw pellet mill supplier adopts the ring-die lying on level line, the roller working inside like working in the flat die straw pellet mill. This straw pellet mill is different from the traditional ring dies straw pellet mill and the flat die pellet mill , but adopts the advantages of the flat-die and ring-die pellet mills for making wood pellets . Strictly Speaking, This efficient straw pellet mill is not called the Ring-die. and has the much more advantages than it. Please Check with the pictures, then you can find the difference of this pellet mill.
Henan Fote Heavy Machinery Co., Ltd. has introduced from advanced technology abroad of straw pellet press mill, through continuous improvement and innovation, We have successfully invented two important pellet press machines, one is the taper-shape roller pellet press machine, the other is the straw pellet mill. They are confirmed to the world market of renewable compression biomass energy demand. They are our patent products. Welcome to visit and order.
Contact Infomation
Email: info@sinoftm.com
Website: http://www.foteinfo.com/rice-straw-pellet-mill-92.html
Address: High and New Industrial Zone, Kexue Revenue, High and New Technology Industrial Development Zone, Zhengzhou, China
Tel: 86-371-69606666 Fax: 86-371-67825066 Mobile: 13525496401 Country: China (Mainland)