After many years of practice and continuous improvement, the structure of Raymond mill has been increasingly sophisticated, with high efficiency, low power consumption, small footprint, low capital investment and environmental pollution. Which is widely used in the grinding process metallurgy, building materials, chemicals, mining minerals in areas such as materials, suitable for processing Mohs hardness below seven, various non-explosive mineral humidity below 6%, such as gypsum, talc , calcite, limestone, marble, feldspar, barite, dolomite, granite, kaolin, bentonite, stone, bauxite, iron oxide red, iron ore, finished fineness 613 microns to 440 microns (0.613 mm -0.44 mm), by analyzing the interaction machines and fans can meet the different requirements of users.
/
Process Characteristics of Feldspar Raymond Mill/Bentonite Raymond Mill:
1. the mechanical failure rate, power consumption, noise, pollution emissions
2. the product fineness is low, the fineness of Feldspar Raymond Mill/Bentonite Raymond Mill is generally 500 mesh or less, these devices can only occupy the lower end of the powder application market.
3. the system efficiency is low, separation of the product collection system is not satisfactory, a large number of powder can not be effectively collected and recirculated in the system power waste
4.the host bellows duct design mistakes, the material in the grinding zone into larger particles and not enough time comminuted particles are often thrown into the bellows gathered at the tail worm box, and continue to extend forward, so that gradually reduce the amount of wind, easy causing traffic jams, no flour or less flour, affecting production.
/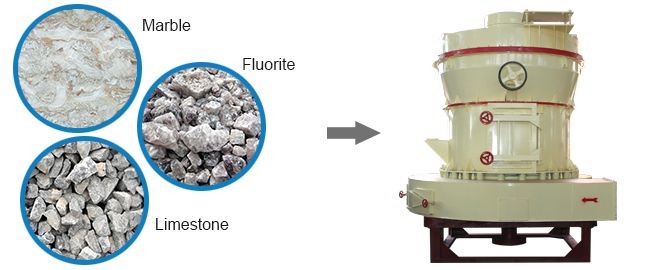 Henan Fote Heavy Machinery Co., Ltd. is a professional mining machinery supplier in China. Fote technical support team which is throughout the world and have the professional knowledge level will help you to solve the problems that you meet in the using process of the mining and construction equipment. Our mission is work through professional consultation, exquisite technical support and rigorous work attitude, to provide you with the comprehensive feasible high quality and standard solution in order to constantly meet your needs, and finally achieve satisfactory results. Welcome to visit and purchase.
Contact Infomation
Email: info@sinoftm.com
Website: http://www.ftmmachine.com/products/milling-equipment/47.html
Address: High and New Industrial Zone, Kexue Revenue, High and New Technology Industrial Development Zone, Zhengzhou, China
Tel: 86-371-69606666 Fax: 86-371-67825066 Mobile: 15515085868 Country: China (Mainland)