/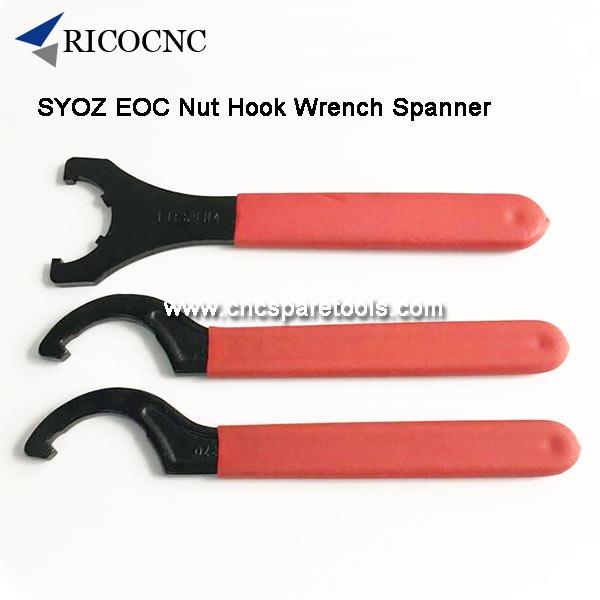 SYOZ EOC Nut Hook Wrench Spanner for OZ Tool Holders
SYOZ 25 nut wrench is for the nut is 60mm diameter with 4pcs 8mm slots at 90degree. A hook wrench would work fine.
OZ25 Wrench for Tool Holder Nut
Collet Type: OZ25 / EOC25
Nut Type: OZ25 / EOC25
Opening: 60 mm
OZ25 collet chuck clamping toolholder wrench spanner key driver for cnc milling, cnc router machines.
We have wrenches to be used on all OZ tool holders such as EOC6 spanner, EOC8 spanner, EOC10 spanner, EOC12 spanner, EOC16 spanner, EOC20 spanner, EOC25 spanner, EOC32 spanner, EOC40 spanner, EOC50 spanner. Please choose the one you need.
RicoCNC also supplies a lot of
Tel: 86-512-68235075 Fax: 86-512-68235075 Mobile: +86 18012775535 Country: China (Mainland)