Impact crusher is developed on the basis of hammer crusher of a new type of high efficient crusher. It can be used for crushing limestone, asbestos, coal, quartz sand, calcium carbide, dolomite, sulfide ore or other materials. In the process, it can be used as a coarse and medium reduction, and it also can be used as a finely. Impact crusher is the production of special equipment of building sand, it is especially suitable for producing abrasive, fire-proof material, cement, quartz sand, steel grit, furnace ballastless powder, copper ore, iron ore, gold ore, pebble, concrete aggregate, asphalt aggregate finely with multiple, brittle materials such as broken. It is a kind of high efficiency, energy saving of gravel sand production equipment.
/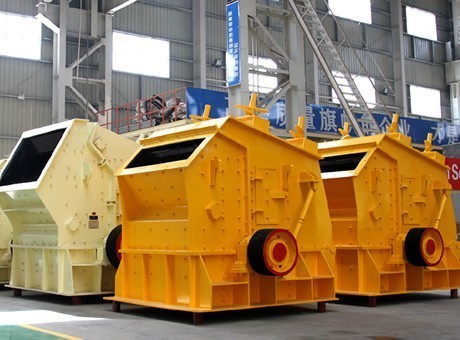 1. Unique counterattack tooth board without key connection.
2. The back of the rotor can bear high inertia of the rotor and impact crushing force of the hammer.
3. Reasonable plate hammer structure, fast loading and unloading, etc can greatly shorten the time of changing plate hammer.
4. Industrial Impact Crusher/Impact Crusher 100 X 100 Cm has the function of a broken level of three and the function of the plastic. So it has the characteristics of a big crushing ratio, whose product with a shape of cube and selectively break, etc.
5. Impact crusher equipped with multi-function hydraulic pressure station and with multi-function of hydraulic high-speed discharging clearance, counterattack board stability and the vibration reduction automatic open.
6. After optimization, the machine was designed into a impact crusher with low rotation speed and crushing cavity. its linear velocity decrease at 20%~25% compared with general impact crusher to reach a high productive capacity with low energy consumption.
7. It has been successfully developed a high wear resistance, high toughness of chromium,molybdenum, vanadium alloy material with new manufacturing technology, which solve the difficult problem of crushing hard materials and greatly improve the service life of the plate hammer.
/
Henan Fote Heavy Machinery Co., Ltd. is a trustworthy professional stone crusher manufacturer. Depending on professional technology and responsible attitude towards consumers, we have been dedicating to producing those machines with reliable quality, and providing you with excellent service in combination with innovative technology. Nowadays domestic manufacturers are irregular. Technological levels have large gap. There are few manufacturers reaching international level. And we are one of the few manufacturers. We have used computers to make intelligent operation instead of manual operation, ensuring the precision of data and improvement of efficiency. We win trusts from the market and consumers as a result of our continuous innovation. Welcome to visit and purchase.
Contact Infomation
Email: info@sinoftm.com
Website: http://www.ftmmining.com/products/Impact-crusher.html
Address: High and New Industrial Zone, Kexue Revenue, High and New Technology Industrial Development Zone, Zhengzhou, China